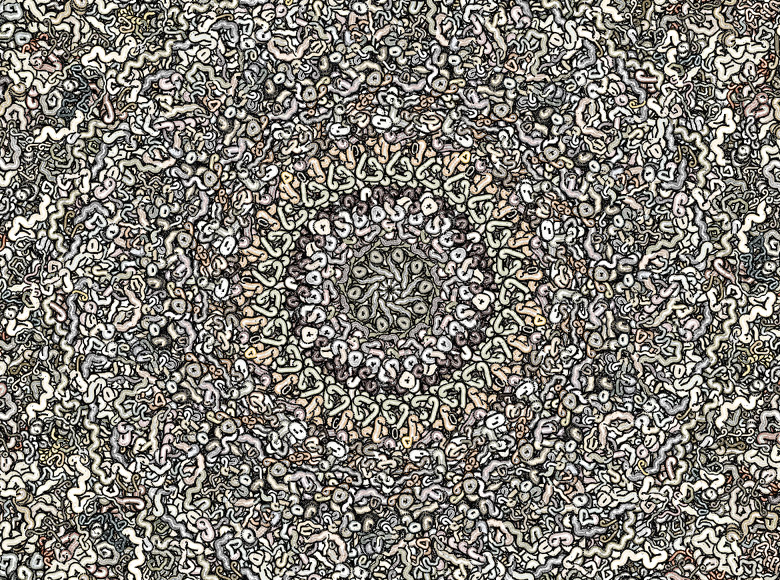 Philip Galanter has a great
list of resources
if you want to explore contemporary generative art.
The above image is by
Jared Tarbell
, who I just learned is one of the cofounders of
Etsy
! One of the reasons I like his work is the organic quality and colors he uses. I experimented with dyeing yarn when I was nine or ten years old, and some of his art reminds me of that.